Shocking Article I Read Recently In A Jewellery Trade Magazine

To me the most shocking aspect of this fraud was that retail jewellers were tricked. They, at least, should have known better! Every store and workshop in Britain that sells to the public is legally bound to have a Hallmarking standards board exhibited prominent within their premises.
This is obviously not the case when buying on-line and also in countries abroad. No other country has the stringent regulations on marking each item which is there to safeguard the public from this type of fraudulent and miss-representational practice.
Do you recognise the image below? Have you seen it displayed in jewellery stores?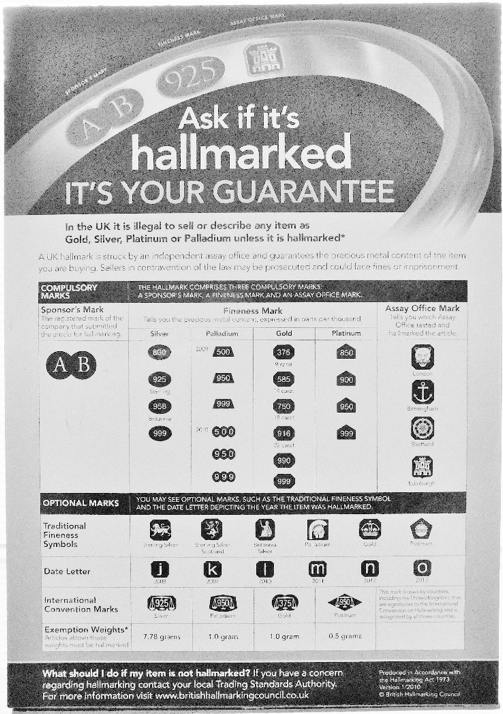 Do you know and or understand what each of the symbols represents?
Watch out for my next blog when I will explain fully what you should be looking for when purchasing a piece of jewellery or item created in silver, gold, palladium or platinum.
Alan.