Signing of the Armed Forces Covenant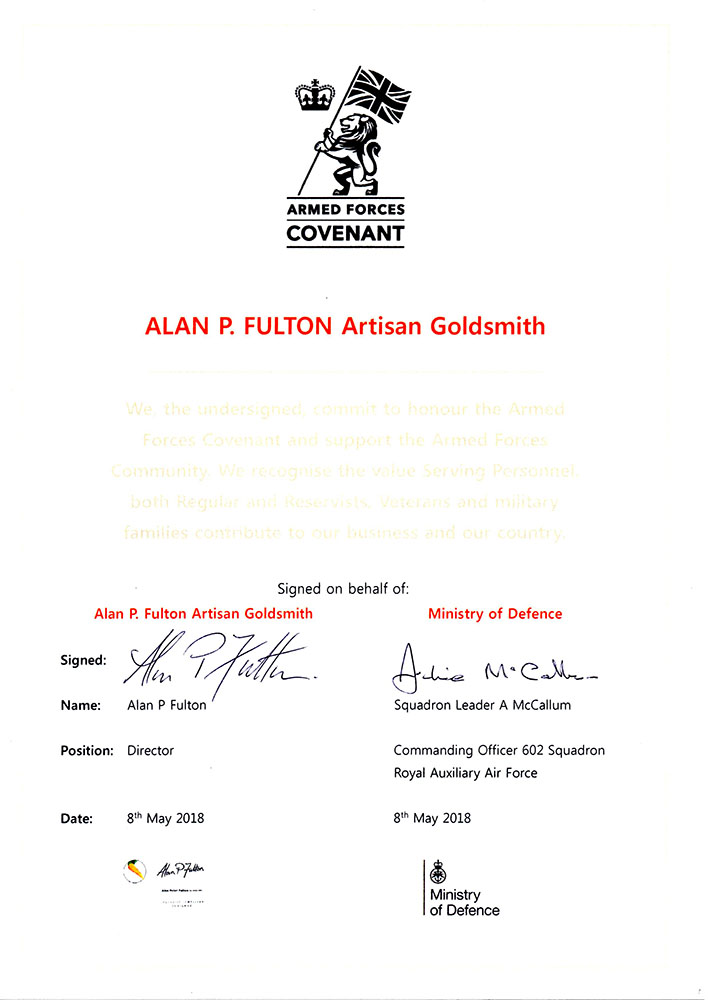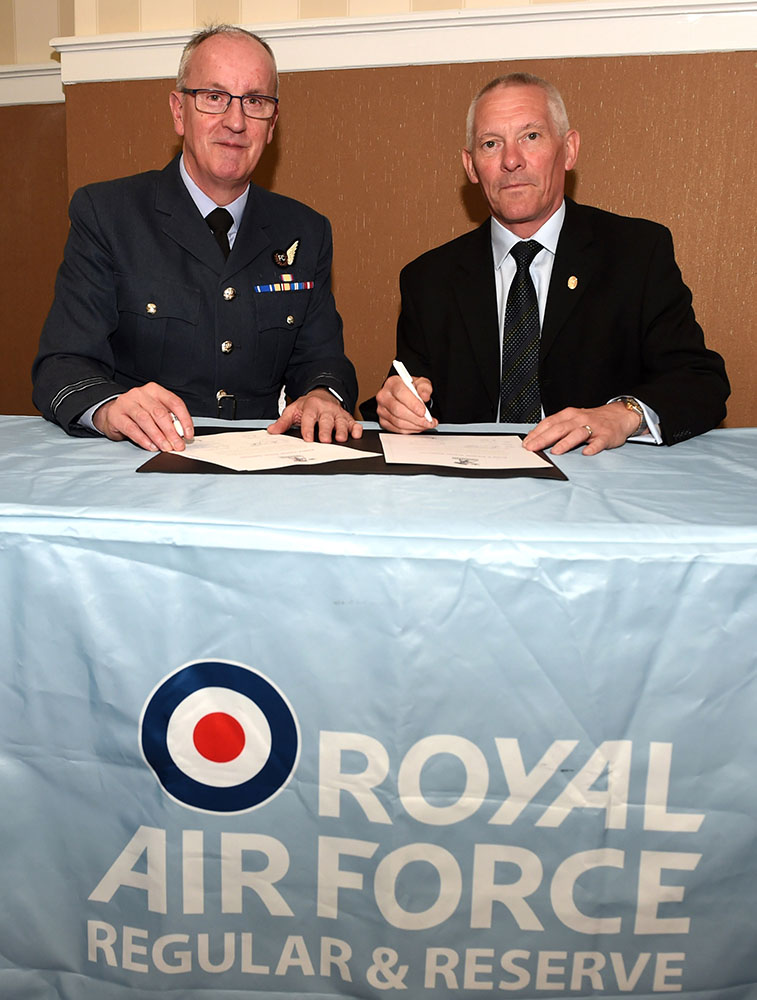 We would like to announce that the company of  Alan P. Fulton Artisan Goldsmith have signed up to the Armed Forces Covenant.
So what is the Armed Forces Covenant?
Why sign up to the Covenant ?
What we are aiming to achieve by signing?
The Armed Forces Covenant is a promise from signer that those who serve or have served in the Armed Forces, and their families, are treated fairly. The Covenant is a national responsibility involving government, businesses, local authorities, charities and the public.
Businesses and charitable organisations who wish to demonstrate their support for the Armed Forces community can sign the Covenant.
It provides an opportunity for employers to confirm publicly that they recognise the value serving personnel, Regular and Reservists, Veterans and military families contribute to our country and that they will endeavour to uphold the key principles of the Armed Forces Covenant, which are:
no member of the Armed Forces Community should face disadvantage in the provision of public and commercial services compared to any other citizen 
in some circumstances special treatment may be appropriate especially for the injured or bereaved
The aim of the Covenant is to ensure that the Armed Forces Community faces no disadvantage in their engagement with business. It encourages companies to develop a relationship with members of the Armed Forces Community who work in their business or access their products or services.
Alan P. Fulton Artisan Goldsmith has signed up to the Covenant as we recognise the commitment the personnel within the Armed Forces, past and present, have and continue to give and we wish to support them in any way we can.
Our first act of support is, as we are doing now, publicising on our website and on social media. Our aim is to make others aware of the opportunity they may have to support The Armed Forces, possibly pricking consciences and hopefully encouraging others to sign the Covenant.
Going forward we also hope to support in a number of other ways if and when any opportunity arises.
Alan P. Fulton